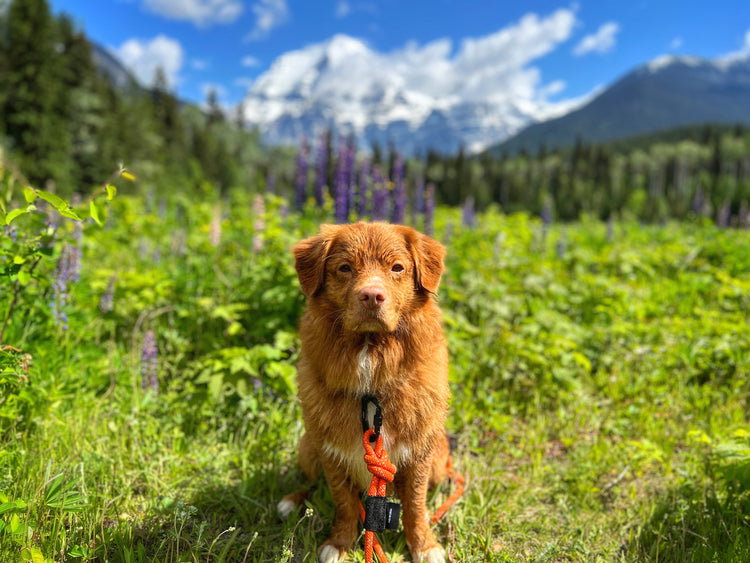 Our commitment
5% of our profits are donated
 At Rocky Mountain Dog, we donate 5% of our profits to local and international rescue organizations and other wilderness foundations. If your company aligns with our values and truly wants to help animals in need, we'd love to hear from you! Please complete the form below and one of our dedicated staff members will be in touch with you about sponsorship opportunities.
We work closely in our community to sponsor fundraising events, markets and campaigns. Sponsorships includes free product giveaways, silent auctions, donations and more. Every event we sponsor are vetted by our team to ensure it aligns with our mission to help out our community, animals and our environment.
CNIB Guide dogs

Yamnuska Wolfdog Sanctuary

 
Climate Neutral Certified
Climate Neutral provides the Climate Neutral Certified label to communicate to customers and stakeholders that a brand is committed to a set of immediate and long-term actions to halt climate change. The organization is creating the trusted consumer standard for corporate climate action. At RMD we are committed to publicly measure, reduce, and offset our carbon emissions, driving critical investment into climate solutions. 
Tested in the Rocky Mountains
All our products are gear is tested in the Rocky Mountains. We take our products out to the mountains to test the functionality, practicality and durability of our gear. And the mountains are our inspiration for our product branding incorporating real places like Banff, Canmore and the Kootenays into our design.
Rocksolid Guarantee
We guarantee the quality of our products for 30 days. If the quality of an item hasn't met your expectations, you can exchange it. We also guarantee the product selection advice we give. If something you purchased based on this advice turns out to be unsuitable, you can exchange or receive a refund.
Our customers expect quality and value, but even quality items have a practical lifespan. They will eventually wear out and can be damaged by accident, neglect or misuse, so those things aren't covered, but if we can, we'll fix them for a reasonable fee.
We view the spirit of this guarantee as our word and your satisfaction as a customer is our number one priority.
Our guarantee covers manufacturing and material defects only and does not include damage caused by any of the following:
Improper use or misuse of the product
Damage caused by chewing, cleaning, disassembly, alterations or modifications
Damage caused by or resulting from normal wear and tear, abuse or fire
The English Bridle leather products are natural leather and will have natural irregularities in the leather, our guarantee does not cover these irregularities.