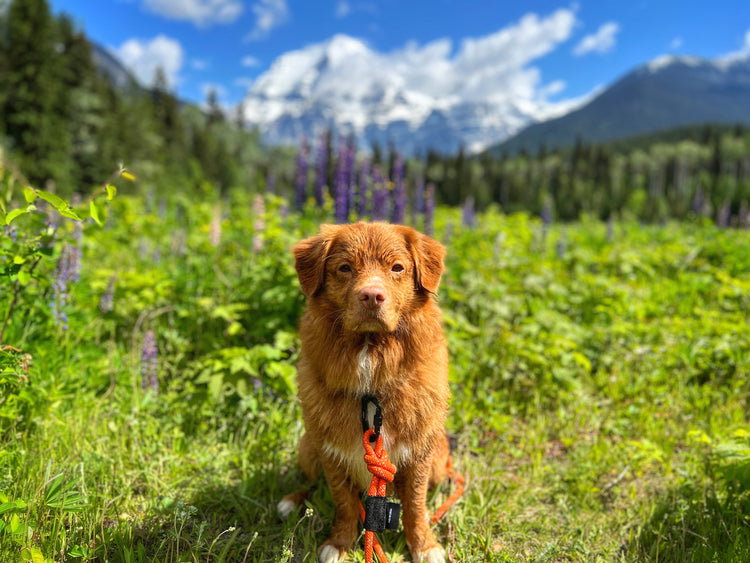 Helping Our Community
Helping our communities is a huge part of Rocky Mountain Dog and we are always looking at innovative ways to involve our customers to participate, here's how.
Buy a Leash Donate a Leash
We will donate a leash with every donate a leash product we sell to a rescue or organization that helps dogs in need, donations so far:
| | | |
| --- | --- | --- |
|  Rescue Foundation | Month | # of leashes |
| Hearth Mountain Rescue | June | 15 |
Dogs in need 
Rescues are under a lot of pressure since requests for pet adoptions have dropped and backyard breeding continues to be a problem. The demand for puppies and dogs has gone down following the height of the pandemic but the number of dogs in need of fostering and adoption has not declined.   
How you can help
One of our goals in 2023 is to focus on helping rescues and organizations that help dogs in need. You can help as well by reaching out to a local rescue or shelter in your area and:
Foster
Adopt 
Donate, or 
Volunteer
Organizations
Heart Mountain Rescue
In the winter of 2023, Rocky Mountain Dog donated over $700 worth of dog gear to Heart Mountain Rescue to help reduce costs outfitting all the dogs with gear.
Heart Mountain Rescue is a not-for-profit organization based in Alberta, run entirely by volunteers.
Angus from Heart Mountain Rescue
Their mission is to find furever homes for dogs in need, to prevent overpopulation with spay/neuter clinics & to promote the welfare of dogs through education and advocacy. 
They are always looking for fosters, people to adopt and donations for foster pet packages.
Calgary Human Society
In 2022, Rocky Mountain Dog donated over 50 bags of dog food ($4,000, 1875 lbs) to the Calgary Humane Society, we know every time we dropped food off for them it was gone within a couple of days.
Golden Retriever puppies at the Calgary Humane Society 
RMD will be participating in their dog jog event June, 3 at North Glenmore Park and we will be doing fundraising events through out the year.
Parachute For Pets
Parachutes for Pets is committed to assisting low income individuals work toward better health and welfare for their pets through accessible programs and resources.
Wookie and his mom
They help individuals with pet food hampers, homeless pet packs, vaccines and vet bills and grooming assistance, since 2021 they have given out over 16,000 pet food hampers.
Last year we donated over $600 worth of dog gear and treats to contribute to their food hampers and pet packs.
Eastern Ontario Potcake Rescue 
Eastern Ontario Potcake Rescue is a small, but mighty, volunteer-run registered Canadian Charitable Organization based in Ottawa, ON.
EOPR is committed to rescuing, and finding safe, suitable and loving forever homes for island dogs (potcakes) from various islands in the Caribbean. We assist our rescue partners overseas with rescue and spay/neuter efforts: both monetarily and on the group, helping in any way we can to solve the dog overpopulation problems at the root cause. In 2020, we widened our mandate to helping local shelter dogs on last chance euthanasia lists. 
"Potcake" is the name of the feral dogs from the Caribbean Islands. The name originates from the Bahamas and the Turks & Caicos Islands. They were dubbed with this name because the locals used to feed stray dogs the caked on remains of the cooking pot from their dish called "rice and peas".
Rocky Mountain Dog has donated Vintage Banff leashes to the organization. If your looking for a sweet pup in Eastern Canada this is a great place to look.