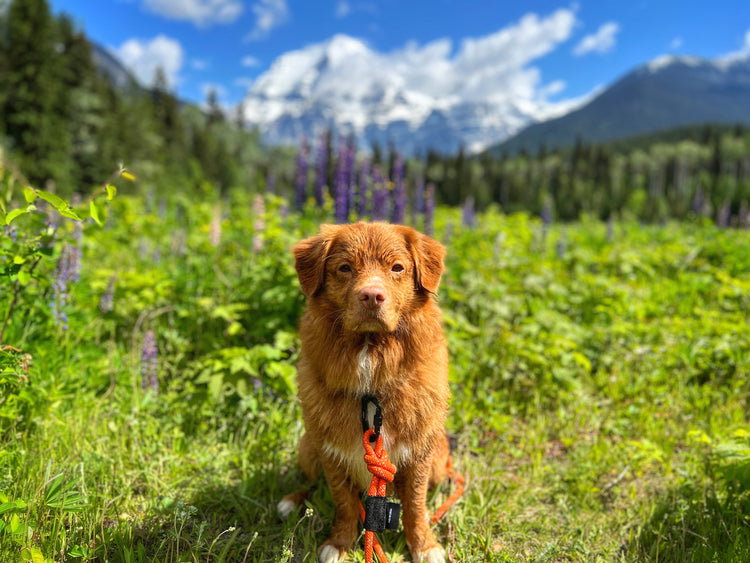 Warranty
At Rocky Mountain Dog we firmly stand behind the quality of our products. We build sturdy effective dog gear for the harshest conditions and test all our products right here in the Rocky Mountains. 
We believe you can keep our gear for many years providing you are using it properly (meaning not letting your dog use it as a chew toy!) Also having more than one RMD leash and collar is a great way to help their longevity! *wink wink*
Products Eligible for replacement:
We will replace any product that has a manufacturing defect. We try to catch any of these before we ship but an example of a manufacture defect would be; a harness with no grab handle.
We have extended our warranty to 90 days and will replace any breakage within this time frame as long as there are no signs of chewing.  
Please see our Exchange/Return page if you are looking for that option. 
Products that are NOT Eligible for replacement:
Chewed Products 
Damage from negligence, accident, normal wear and tear, improper storage, or misuse will not be replaced 
Dirty, obviously used products
Products bought from a secondary source
Improper fit or comfort- Please address this within the 30 days exchange period
Repairs:
We Do Not offer repair services at this time. If you wish to have your leash repaired you can email us at info@rockymountaindog.ca and we can give you a link to parts that you can have a local seamstress use to repair the product. 

If you exceed our warranty period please fill out the form below and we will review your claim.