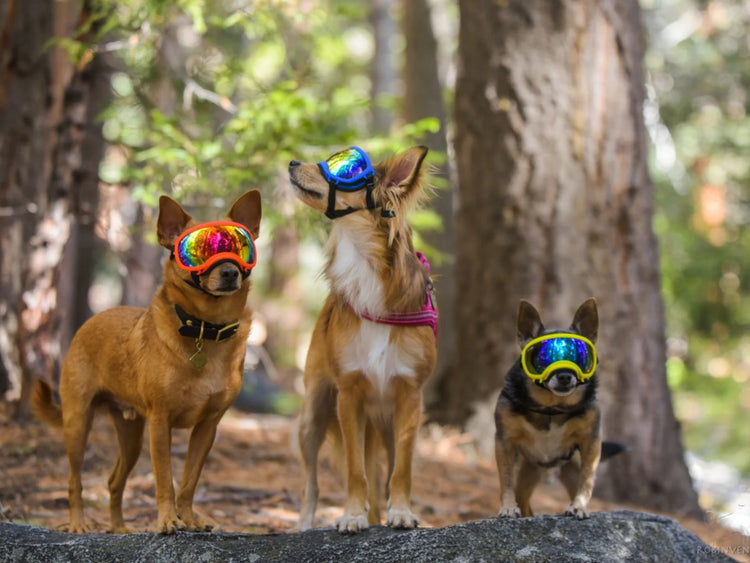 Protective Goggles for Dogs
At Rocky Mountain Dog, we understand the thrill of adventuring with your canine companion. That's why we strive to provide nothing but the best adventure gear for your dogs. The RexSpecs canine sunglasses are perfect for protecting your dog's eyes from any harsh sunlight. Whether you're hiking a mountain, trudging through blinding snow, or cruising on a mountain highway while the sun sets, these protective goggles will be perfect for your dog.


If you have any questions about our canine sunglasses and protective goggles, don't hesitate to reach out! Our team is more than happy to help you prepare for your next adventure with your four-legged friend.
We also carry a wide selection of replacement lenses for your goggles and we now carry the EarPros for hearing protection for your dog.