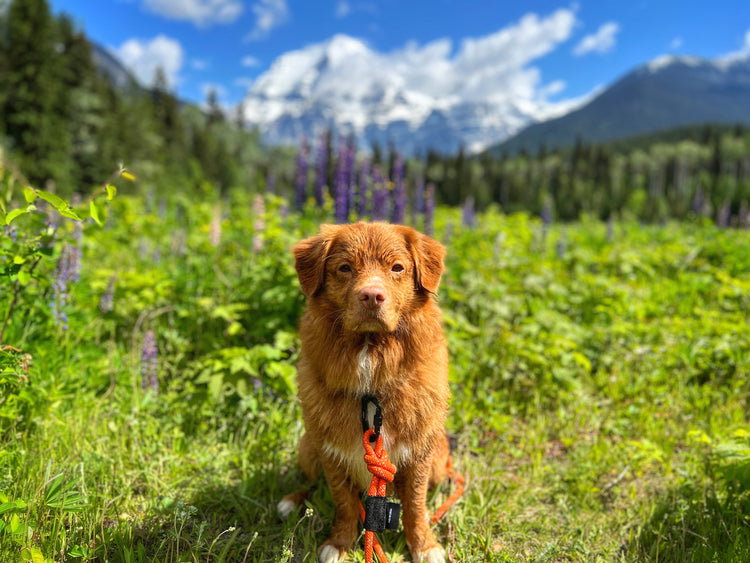 RMD Winter Dog Jacket
The RMD Winter Dog Jacket is our classic cold-weather utility jacket. Easy to put on and take off, this vest-style jacket is built with strong, durable materials to keep up with the most active dog. Wind and water-resistant outer fabric protect against harsh elements, while interior fleece lining keeps body heat in.
Keep Warm with the RMD Winter Jacket
Strong, abrasion-resistant outer fabric

Warm, comfortable fleece lining

Leash slit on back is compatible with most harnesses

Vest style provides good coverage with side-release buckles for easy on/off

Reflective trim for visibility in low-light conditions
Light weight, full covering waterproof nylon and over sized rainproof design on the collar.
Easy to put on over the neck or take off, side buckles are easy to adjust and clip-on, easy to take off in 2 seconds.
Reflective 3M trim makes it safe to walk your dog at night for low visibility conditions.
Back open design makes it easy to clip your dog onto your harness with the open slit.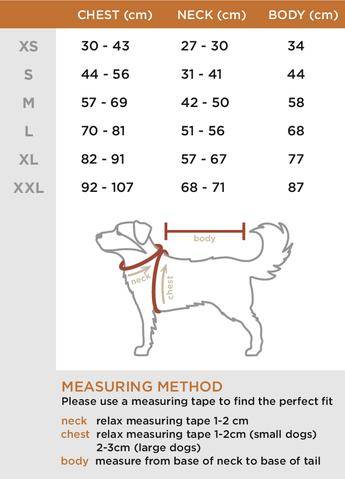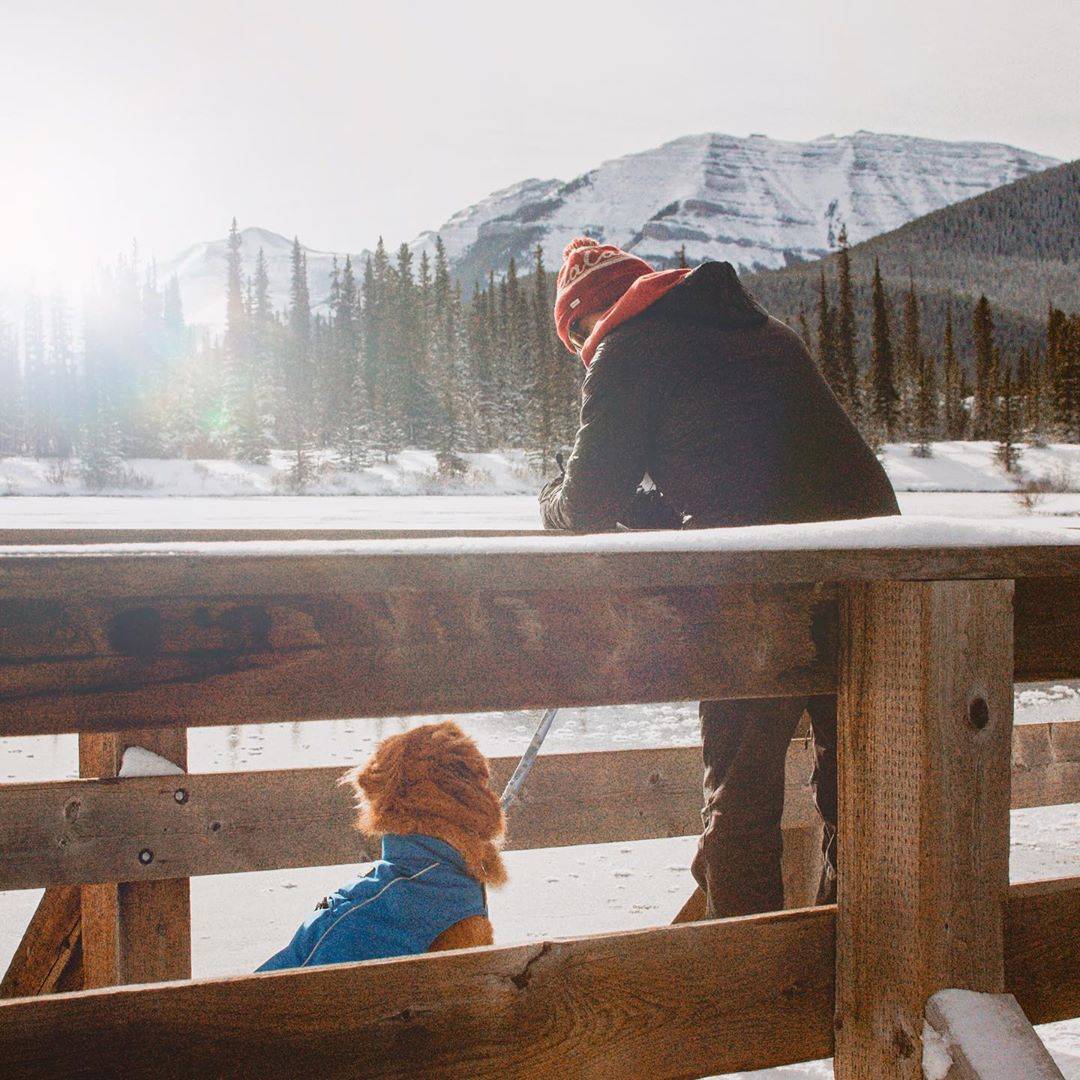 Murphy 
"Super light weight and so far seems pretty durable. It's great to already have the fleece inside and slit for the harness feature built in so you can use your leash. We also loved the personalized note when we got our jacket."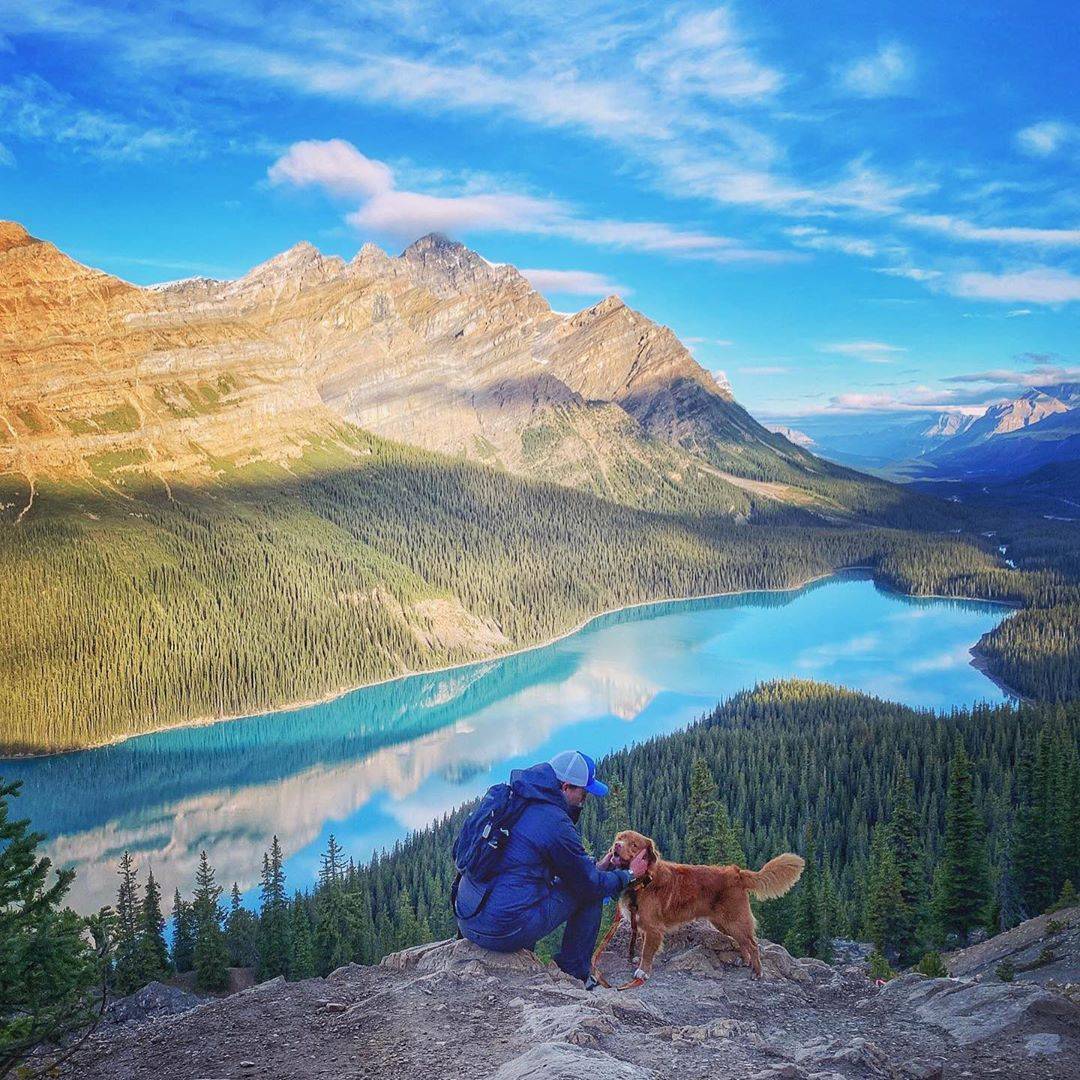 Samzy   
"I love RMD Winter Dog Jacket!! Very good quality. I put on my Samzy-Girl (she is Black Lab & st. Bernard mix) and always fussing about anything new but she has no problem putting on and keep it on. Most definitely this jacket come with us for all our adventures!"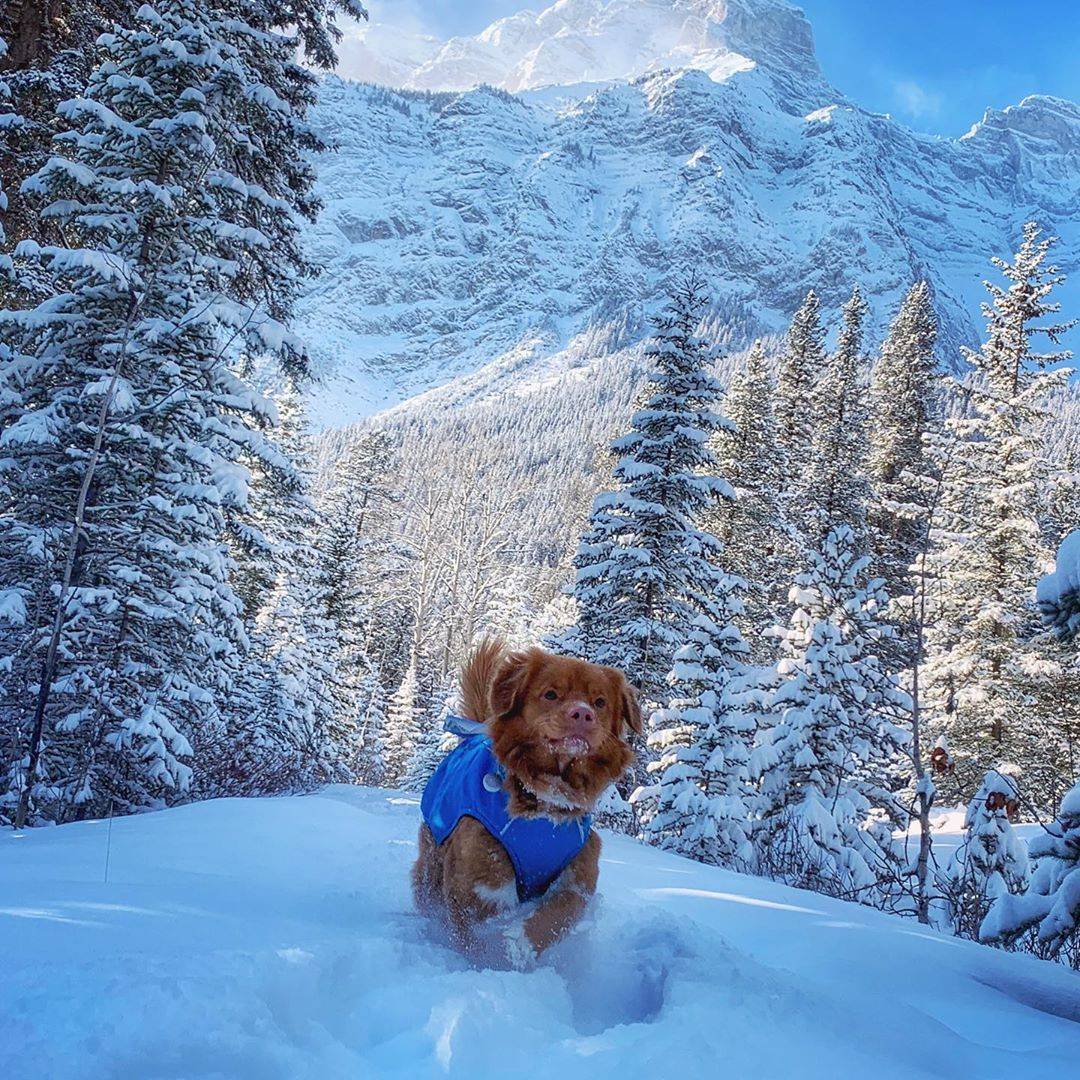 Storm   
"This winter jacket is amazing. It is super easy and quick to put on. My dog walks so calm in it. I can't wait to use it with him on out mountain adventures but it will also be his every day walking jacket. We love Rocky Mountain Dog!"