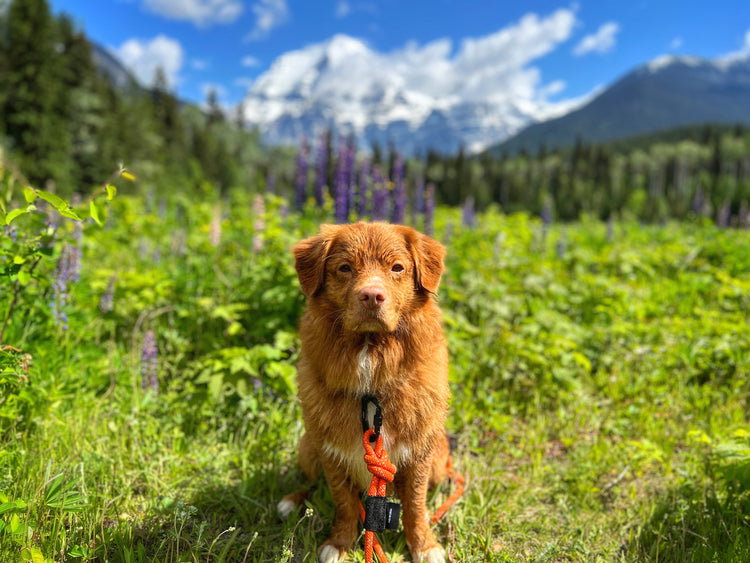 Alpine Paws
Celebrate your love for Canada's Rocky Mountains with Alpine Paws durable wood veneer or Aluminum personalized ID Dog tags
Well, here we go again. Starting a new company from scratch. Alpine Paws is our second venture into personalized mountain inspired dog gear. 
When we started Rocky Mountain Dog, we felt there was a missing niche in the market for adventure gear based on places we loved in the Rocky Mountains.
We feel the same way about ID tags, and wanted super cool Mountain themed ID tags for our pups. 
Admittedly, there are some great companies making cool pet ID tags but we think our approach will bring fresh ideas and designs to this market. 
At our core, we always believe in putting the customer first, and we do that by figuring out what you want? What would inspire you to buy our products over someone else's, tell a friend about us and come back to buy another tag? 
Well, where do you begin with something like that? We started with finding the right technology to do this and searched for about a year looking for the right machine. We have the machine now in our warehouse right here in Calgary, AB. 
We wanted to be local and crafty. All our tags are made right here in Calgary, AB and each tag is individually made. This is a craft, this is custom, this is authentic.
We wanted amazing designs of mountains in the tags and we want that design to be world class and one-of-a-kind. This is foremost in our thought process, we don't just create leashes, collars, and ID tags when we design, we create experiences. 
We want to connect you to the places you go with your dog. Our mission is to inspire others to explore the outdoors with their dog making a lifetime of memories along the way.  If you can remember a special time with your dog in the mountains or outdoors and we were apart of that, then that gives us goosebumps. 
 Not to give it all away but we will expand our designs beyond mountains so imagine down the road buying the Muskoka pet ID tag? Yes, we mean business. You will also see more product lines down the road for Alpine Paws.  This company will be more than just pet ID tags. Stay tuned for that!
So what's it going to be, are you ordinary or extraordinary? There's only one right answer to this so grab a tag and join the adventure! 
Click Here to view our Collar and Tag combination page or visit Alpine Paws 
Don't settle, Stand out with Alpine Paws. 
Rob & Butch
Stand out with
Alpine Paws